"At Nashat we focus on developing staff, both as individuals and as members of cross-functional teams, where they will learn from some of the best minds in the world.If you decided to join our family, you will have every opportunity to improve your skills and enhance your career through industry-leading training and educational programs. Wherever you find yourself at Nashat, you will find a diverse and talented workforce that is energizing and inspiring. You will flourish in a friendly professional work environment that is conducive to learning new processes. You will find a company that cares for your well-being by offering excellent benefits, flexibility and various social/community activities. We foster a people-oriented environment where we respect and enjoy the camaraderie of our co-workers "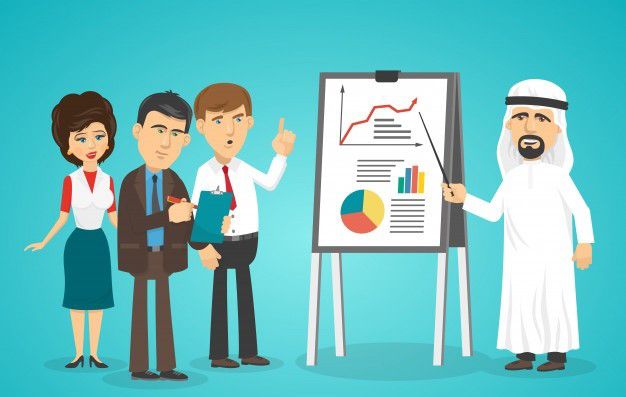 Working in Saudia
The Saudi market has been witnessing a major developing movement in all aspects, which made it one of the best places to work at. Working in Saudi Arabia means that there will be no taxes any more. It also means an amazing job security environment, where the Saudi Labor Law is above everyone. In addition, living expenses are somehow lower than the average, especially in the GCC. Also, immigration policies and procedures make the expats feel like they are at home
Join Our Team
Kindly forward Your Resume To
Career@nashatco.com
We will connect with you as soon as possible
Note : Mention your Career you are looking for.
Project Manager
Responsible for the planning, directing, and monitoring the project functions.
Provide independent advice to each group in the project.
Provide independent advice to each group in the project.
Create work schedules of different groups according to the specification of the company.
Visit all project locations daily and check what is going on there.
Point out any problems relating to the project site it informs to responsible engineer or supervisor.
Prepare project report and submit to head office.
Purchase plants, equipment, project materials from municipality and outside.
Checking attendance details. Responsible for purchasing materials and equipment for commencing the project. Advice and guide the engineers and other group leaders.
Organize and co ordinate the agricultural engineers.
Assistant Project Manager
To help and assist the project manager to accomplish the desired goals.
Visit all project sites Daily.
Collect and report the working progress of projects.
Arrange additional employees, drivers, irrigation employees to site engineers according to their demand.
Follow up and implement project manager instructions.
Control and arrange manpower and vehicles, equipment's.
Assign duties and responsibilities to all employees. .

Site Coordinator
Responsible for civil and design works
Design drawings and make the report and submit to project manager.
Follow up with maintenance and construction group.
Check out quality of working materials and equipment's.
Find out total quantity of equipment's.
Plan and design, construction of external land areas such as park, garden.
Visit sites daily and check maintenance work in project locations.
Appoint technical employees to solve the problems at project site.
Agriculture Engineering
Communicate effectively with employees.
Pest and plant diseases identification and treatment.
Take daily attendance of group members.
Explain to workers how to design the plants, garden, trees.
Visit project site daily. Follow the instructions from top level.
Prepare report and submit to head.
Explain and guide how to cultivate various plants.
Surveyor
Measure and calculate total length and width of project locations.
Prepare land lay-out and submit it to project manager.
Surveying two or more branch locations.
Leveling and find the corner points of projects.
Prepare survey drawing and submit to project manager.
Lay out of what could be done with the land in order to achieve the desired goals,
Drawer and Draftsman
Making maps, designs, and drawings.
Draw the piping plans drainage plans, site plans.
Making hard-line drawings, and miscellaneous tasks required by project manager.
Prepare the drawings for gardens and park.
Maintaining and updating present zone maps.
Foreman
To train the employees under his supervision
To give awareness about the equipment's operations.
Teach the employees about the work rules and regulations.
Evaluate the performance of group members.
Looking over the employees' daily performance and making sure that they are up to task with their duties.
Communicating with people that are related to his work, Such as with the managers and co-workers.
Heavy Drivers ( Water Tanker)
Reach the water to different irrigation groups
Collect water from municipality.
Re-collect pool water at garden.
Report vehicle complaints to mechanical.